NALGENE BOTTLE TOP FILTERS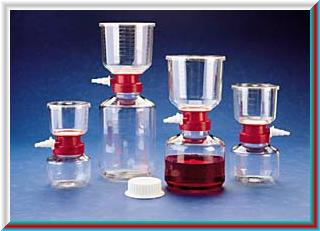 USP serum vial stoppers / lyophilization vial stoppers - worldwide sales and distribution. Bulk orders, wholesalers and export custo
BUY NALGENE STERILIZATION FILTERS
CLICK IMAGE FOR ONLINE ORDERS
| | | | | |
| --- | --- | --- | --- | --- |
| | | NALGENE BOTTLE FILTERS | | |
Purchase Nalgene Bottle Top Filters from Voigt Global. We sell Nalgene Bottle Top Filters to the scientific communities worldwide. We offer complete Nalgene Bottle Top Filter specifications upon request. Discounts on Nalgene Bottle Filters for resale and bulk orders are available.
MANY NALGENE BOTTLE FILTERS ARE NOW ON SALE: CLICK HERE
Nalgene Filter Units Cellulose Nitrate
Nalgene MF75 Bottle Top Vacuum Filters
Nalgene MF75 Filter Unit Receivers
Nalgene MF75 Sterilization Filter Units
Nalgene MF75 Tissue Culture Filter Units
Nalgene MF75 Tissue Culture Filter Units Nylon Membrane Sterile
Nalgene MF75 Vacuum Filter Units PES Membrane
NALGENE FILTERS
Order all Nalgene Filters here. We are your Nalgene Filters dealer distributor supplier for Nalgene Syringe Filters, Nalgene Bottle Filters and Nalgene inline filters. Discounts on Nalgene Syringe Filters for wholesale, resale and Government orders are available.