Nalgene FastCap Bottle Filter - Nalgene 298-9020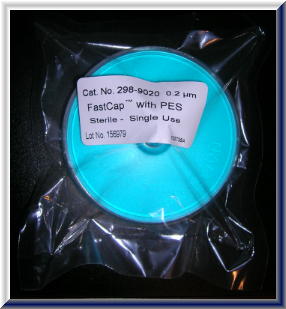 NALGENE FASTCAP FILTERS - NALGENE ITEM 298-9020
The Nalgene Fastcap Filter works on any bottle that has a neck opening of up to 53mm. The Nalgene FastCap Filter eliminates the need to use threaded glass media bottles. Place a Nalgene FastCap filter on bottle mouth, attach a vacuum line to the larger center vaccum hose link and your liquid media tube to the smaller tube link and start filtering. The Nalgene FastCap filters up to 5 liters of liquid. Housing is blue polystyrene; the 90mm filter is made of PES (polyetheresulfone) with a 0.2um pore diameter. The Nalgene FastCap filter is packaged in individual hermetically sealed plastic bags. Nalgene FastCap filters are STERILE (gamma radiation sterilized).
Nalgene 298-9020 - Nalgene FastCap Filters

2013-2014 Price USD
Case of 10
$160.00

ORDER NALGENE FASTCAP 298-9020 ONLINE

: CLICK HERE
Purchase Nalgene FastCap Bottle Filter from Voigt Global. We sell Nalgene FastCap BottleFilter to the scientific communities worldwide. We also offer completespreadsheets of all Nalgene Bottle Filters upon request. Discounts on Nalgene FastCap Bottle Filters for resale and bulk orders are available.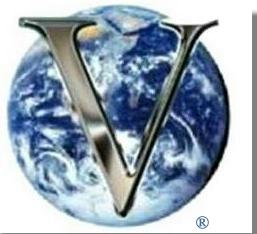 orders placed by phone have a 10% surcharge applied
Voigt Global Distribution Inc
PO Box 1130
Lawrence, Kansas 66044 USA
International Fax: 1.913.273.0458 (include e-mail)
USA Fax: 1.877.484.3554 (include e-mail)
ONLINE ORDERING CLICK HERE
-
SALES@VGDINC.COM
Nalgene Filters, Nalgene Bottle Filters, Nalgene FastCap Bottle Filters, Nalgene FastCap filter, Nalgene Fast Cap Bottle Filters, fastcap, fast cap, fastcap bottle filters, fast cap bottle filters, nalgene, order nalgene fastcap bottle filters, nalgene dealer, nalgene distributor