Nalgene MF75 Filter Unit Receivers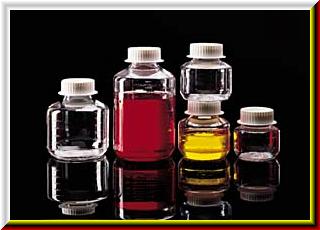 These NALGENE MF75 receivers feature an ergonomic design with tapered sides and grips for ease of handling. NALGENE MF75 receivers have a 45mm diameter closure and are designed for use with NALGENE MF75 series bottle-top filters and filter units. A 11/2-turn threaded screw closure guarantees a leakproof seal in these NALGENE MF75 and reduces pH shift in receivers. NALGENE MF75 have an integral no-drip lip facilitates pouring. NALGENE MF75 have an easy-to-read graduations on two sides. The NALGENE MF75 receivers have at least 20% extra head space for the addition of serum or other additives to the filtrate. NALGENE MF75 are noncytotoxic, nonpyrogenic and are radiation sterilized.
DOWNLOAD NALGENE CATALOG WITH PRICING: CLICK HERE
Purchase Nalgene Bottle Top Filters from Voigt Global. We sell Nalgene Bottle Top Filters to the scientific communities worldwide. Nalgene Bottle Top Filters may be available in an alternate sale unit size: Click here! We offer complete Nalgene Bottle Top Filter specifications upon request. Discounts on Nalgene Bottle Top Filters for resale and bulk orders are available.
Nalgene MF75 Filter Unit Receivers, Nalgene Bottle Top Filters, Nalgene MF75, Nalgene Filter, Nalgene, 455-0150, 455-0250, 455-0500, 455-1000 Units