Nalgene MF75 Sterilization Filter Units
NalgeneMF75 Sterilization Filter Units are for easy, fast, sterile filtration of115–1000mL volumes. Nalgene MF75 Sterilization Filter Units are instantlyready for biological filtration, cold sterilization, or cleanup of particulatedsolutions or buffers. Nalgene MF75 Sterilization Filter Units componentsseparate easily for pouring. No need to transfer sterile filtrate to anothercontainer. NALGENE MF75 11/2-turn threaded screw closure guarantees leakproofseal and eliminates pH shift in receivers (except for 115mL size). Nalgene MF75Sterilization Filter Unit receiver can be used to store filtrate. Graduationson uppers and receivers. Nalgene MF75 filter cup is printed with catalognumber, lot number, membrane type, pore size, and expiration date. Nalgene MF75Sterilization Filter Units are nontoxic, triton-free, preassembled, andradiation sterilized.
NALGENE STERILIZATION FILTER UNITS ARE NOW ON SALE - VISIT OUR RESELLER: CLICK HERE
Purchase Nalgene Bottle Top Filters from Voigt Global. We sell Nalgene Bottle Top Filters to the scientific communities worldwide. Nalgene Bottle Top Filters may be available in an alternate sale unit size: Click here! We offer complete Nalgene Bottle Top Filter specifications upon request. Discounts on Nalgene Bottle Top Filters for resale and bulk orders are available.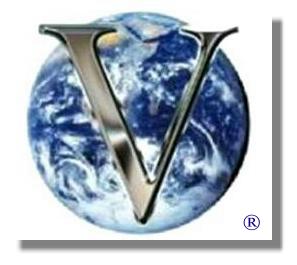 VOIGT GLOBAL DISTRIBUTION INC
PO Box 1130, Lawrence, Kansas 66044 USA
sales@VGDUSA.com | sales@VGDINC.com
RETAIL CUSTOMERS SHOULD ORDER THROUGH OUR RESELLER IVPACKS LLC: CLICK HERE
International e-Fax (include your e-mail for a reply - we dont reply by phone): 1.913.273.0458

Nitrate Membrane, Nalgene Bottle Top Filters, Nalgene Filter Units, Nalgene MF75, Nalgene Sterilization Filter Units, Nalgene Cellulose Nitrate Membrane, nalgene, nalgene 121-0020, nalgene 121-0020, nalgene 121-0045, nalgene 121-0045, nalgene 120-0020, nalgene 120-0020, nalgene 245-0045, nalgene 245-0045, nalgene 380-0080, nalgene 380-0080, nalgene 125-0020, nalgene 125-0045, nalgene 125-0080, nalgene 126-0020, nalgene 126-0045, nalgene 126-0080, nalgene 450-0020, nalgene 450-0045, nalgene 450-0080, nalgene 127-0020, nalgene 127-0045, nalgene 127-0080