SERUM VIAL STOPPERS

NOTICE: ALL SERUM VIALS, VIAL SEALS AND VIAL STOPPERS REQUIRE APPROPRIATE RINSING AND STERILIZATION BY THE CUSTOMER
SERUM VIAL STOPPERS

Round Bottom (Straight Side) 2-Leg and 3-Leg (Slotted) Lyophilization Freeze Drying Stoppers.
USP Butyl Rubber Stoppers - Tests are performed according to ISO 8362-2
Packaged in convenient 100 piece bags (case of 1000 equals 10 x 100 piece packs)
DISCOUNTS ARE AVAILABLE - CLICK HERE
73828A-3L
20mm 3-Leg Vial Stopper
Case of 1000
$180.00
3 leg vial stoppers have a thin flange
Pk of 100
$20.00
73828A-2L
20mm 2-Leg Vial Stopper
Case of 1000
$130.00
Pk 100
$15.00
73828A-2L-13
13mm 2-Leg Vial Stopper
Case of 1000
$80.00
Pk of 100
$12.00
73828A-RB
20mm Round Bottom Vial Stopper
Case of 1000
$120.00
Pk 100
$15.00
73828A-RB-S
20mm Round Bottom Silicone Treated
Case of 1000
$130.00
Pk 100
15.00
224100-093
13mm Round Bottom
Case of 1000
$80.00
Pk 100
$12.00

Solid Silicone Vial Stopper
73828A-RB-Red
20mm Red Rubber Snap-On Vial Stopper
Case of 1000
$120.00
( Round Bottom )
Pk 100
$13.00
73828A-CLR
20mm Round Bottom Silicone Serum Vial Stopper -
Contact Lens Style
Vial Stopper
Pk 50
$18.00
20mm WHITE SLEEVE STOPPERS

Eliminates the need for costly crimpers or separate seals and stoppers! Insert the narrow end of the sleeve stopper completely down into our 20mm crimp finish serum vials using a downward twisting motion (moisten if necessary). Once completely inserted, unroll the larger diameter half down around the serum vial neck as shown on the amber serum vial in the picture to the left. An airtight, secure fit is achieved without the need for separate seals, stoppers or vial crimpers! Made of white isoprene rubber.
Item No. WSS1420
Pack of 50: $30.00
.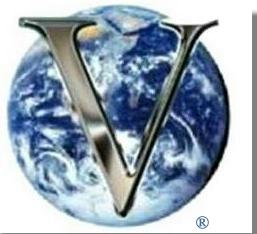 NOTICE: ALL SERUM VIALS, VIAL SEALS AND VIAL STOPPERS REQUIRE APPROPRIATE RINSING AND STERILIZATION BY THE CUSTOMER
vial stoppers shipped worldwide by
Voigt Global Distribution Inc
PO Box 1130
Lawrence, Kansas 66044 USA
USA: 1.877.484.3552
Toll Free Fax: 1.877.484.3554
Outside the USA? Please use e-mail below
Orders placed by phone will have a 10% surcharge
added to your order.
International Fax: 1.913.273.0458
ORDER PAGE
-
SALES@VGDUSA.COM
20mm Lyophilization.Stoppers and.13mm Lyophilization Stoppers shipped.worldwide at discounted prices..We also offer all complementary products for serum vial packaging, including flip off seals, vial.crimpers and serum vials in clear and amber USP glass.Order all components from Voigt Global Distribution Inc and receive even greater discounts! Discounts on lyophilization.stoppers for resellers, compounding pharmacies and all export orders!